Skip to content
Videos, Activities & Resource Kits
Educational Videos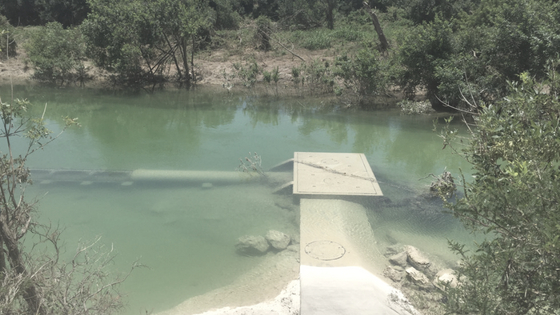 BSEACD Videos
Science in 60 Seconds
Streamflow Measurement: Streamflow measurements provide the quantity of water passing a location along a stream usually in cubic feet per second (cfs). Good water management is founded on reliable streamflow information made in the field.
Water Well Check Up: Learn how you can gather and submit your own sample to the local laboratory. As always, we'll be here to help you understand your results and make recommendations that might be helpful.
Turbidity: Learn more about turbidity.
What is pH?: pH stands for potential of hydrogen. Sounds complicated if you're not a science person, right? We break it down.
Water Conductivity: Water conductivity is the measure of a water's ability to pass an electrical current. Because dissolved salts and other inorganic chemicals conduct electrical current, conductivity increases as salinity increases, which is the overall saltiness of a body of water.
Downhole Video Cameras: We discuss the importance of using downhole video cameras in district wells.
Other BSEACD Videos
General Groundwater-Related Videos
Edwards Aquifer:
Trinity Aquifer
Upper Onion Creek Dye Tracing:  An explanation of dye tracing methods and footage from a recent dye trace. (1 video, Hays Trinity Groundwater Conservation District)
Monitor Wells:  Discussion of the need for informed management and the role of monitor wells. (1 video, Hays Trinity Groundwater Conservation District)
Exploring the Trinity Aquifer:  An overview of the Upper, Middle, and Lower Trinity Aquifers, cave formation in the Trinity, and area springs. (1 video, Hays Trinity Groundwater Conservation District)
Groundwater Management
Water Wells:
How A Water Well is Drilled:  A view of key elements of well construction, considerations that help protect water quality, pump and pressure tank operation, and home owner guidance. (1 video, American Ground Water Trust)
Monitoring:
Rainwater Harvesting:
---
DIY Rain Barrel Instructions
Click to download the free DIY Rain Barrel Instructions (PDF)
---
Teaching Activity Kits
The District has several free water-related learning activity kits that can be loaned out to local schools or groups.
To request a Loaner Activity Kit please email edu@bseacd.org for availability.
Incredible Journey: Central Texas Edition

Kit Description:

Interact with a mock water cycle as you move around the environment, collecting multi-colored beads at stations along the way to create your own water journey bracelet. Great for introductions for K-2 on water cycle basics as well as expandable for further discussions.

Protect the Recharge Activity

Kit Description:

Since the recharge zone is where water enters the groundwater system, it is particularly sensitive to pollutants. Groups have to work together to remove 'pollutants' from a recharge zone without contaminating the aquifer. Accommodates groups of 5-7 with materials for 3-4 groups. Can be a great conversation starter when talking about common groundwater contaminants and the sensitivity of the recharge zone.

Water Toss Conservation Activity

Kit Description:

Aim bean bags at various targets to practice water conservation habits. Each of the targets represents a different water conserving strategy. Tally the number of gallons saved to determine if you are a Water Conservation Ranger, Ninja, or Jedi. This game comes with dishwasher-safe stickers and bragging rights.
---