Skip to content
Drought Information/Resources
This website page contains information related to the current drought. Please monitor monthly as this information will change as drought conditions evolve. Below is a list of what you can find on this page.
District Drought Status
Figure 1.
The chart above (Figure 1) is displaying the current stage of drought based on values from Barton Springs and Lovelady monitor well, the District's two drought trigger sites. The values on this chart are periodically updated by District staff and reflect the values on the Current Drought Chart (link above). The two graphs at the bottom of the page show the last 60 days of record at the drought trigger sites in real-time. To visit the U.S. Geological Survey page where Barton Springs flow data is hosted click here. For water level values at Lovelady Monitor Well click here. Please note this data is provisional.
The District is currently in Stage II Alarm Drought. As drought conditions evolve, we will continue to update with page and the rest of our website with relevant information. Please click the graphic below for information on Stage II Alarm Drought.

The District's drought trigger methodology below (Figure 2) includes curtailments for each stage of drought. You can visit our drought management page here.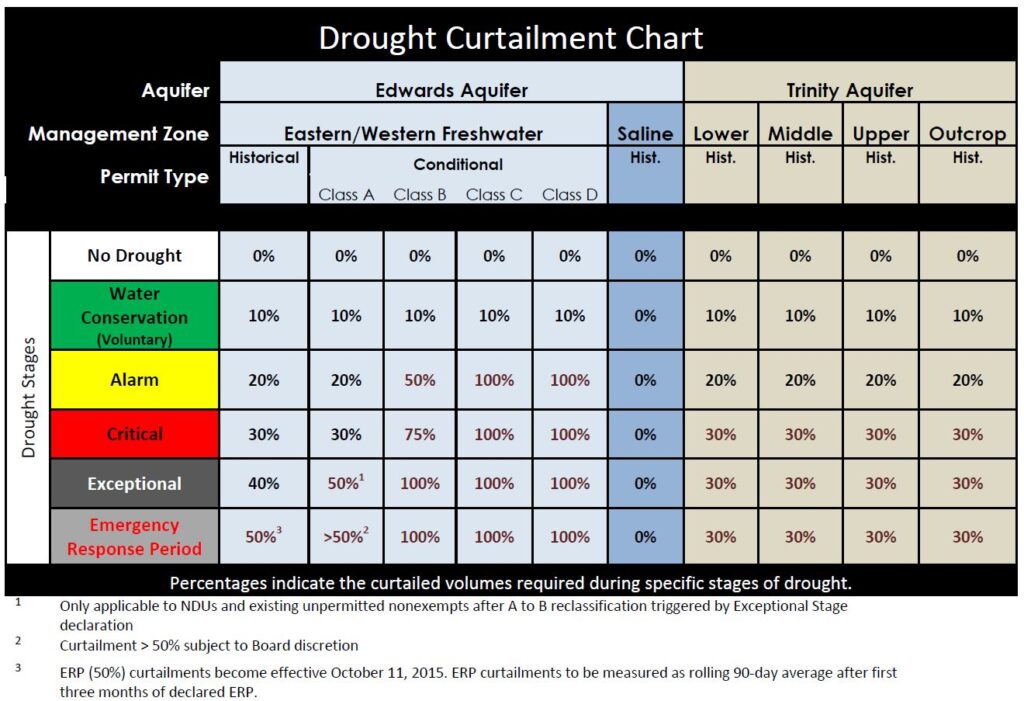 Rainfall Hydrograph
Monthly Average Rainfall and Monthly Deviation From Average (Figure 3)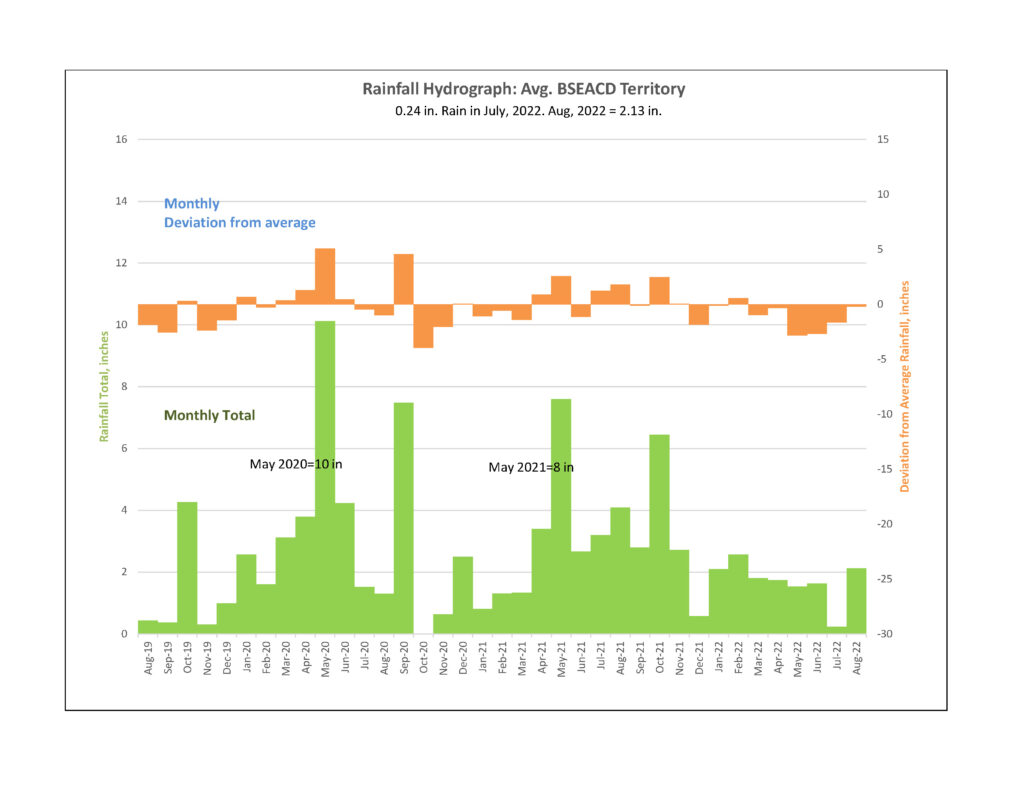 Edwards Aquifer Conditions (Barton Springs Segment)
Barton Springs Flow (Figure 4) and Lovelady Monitor Well (Figure 5) are the District's two drought trigger sites.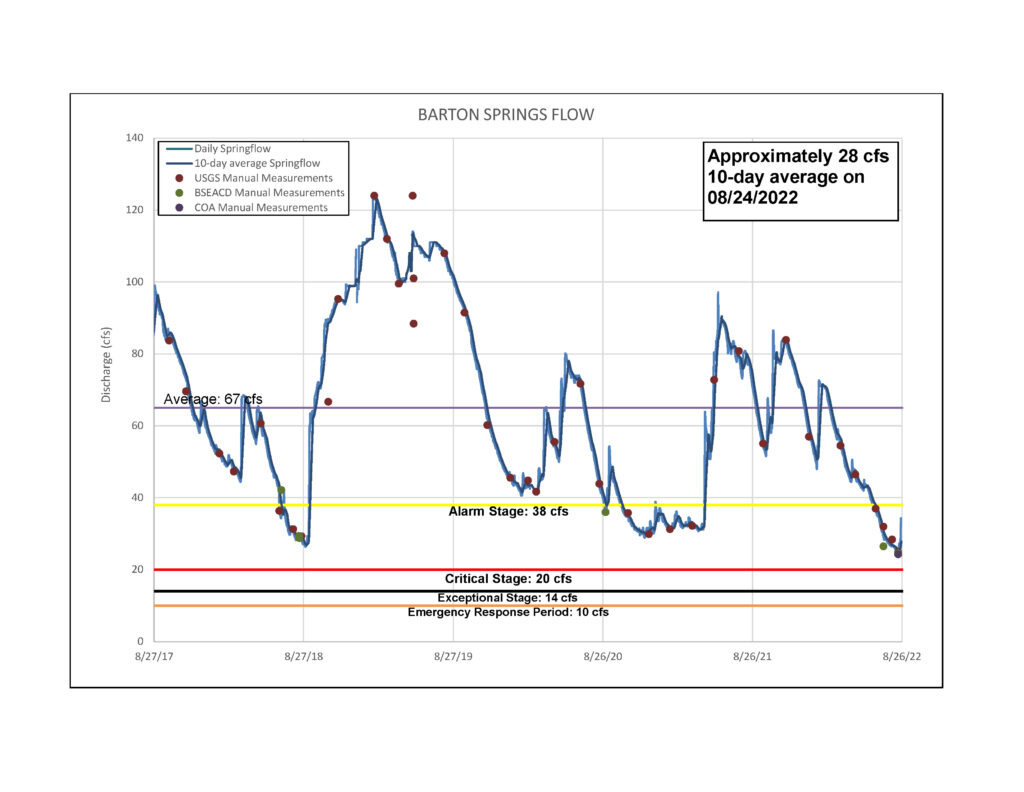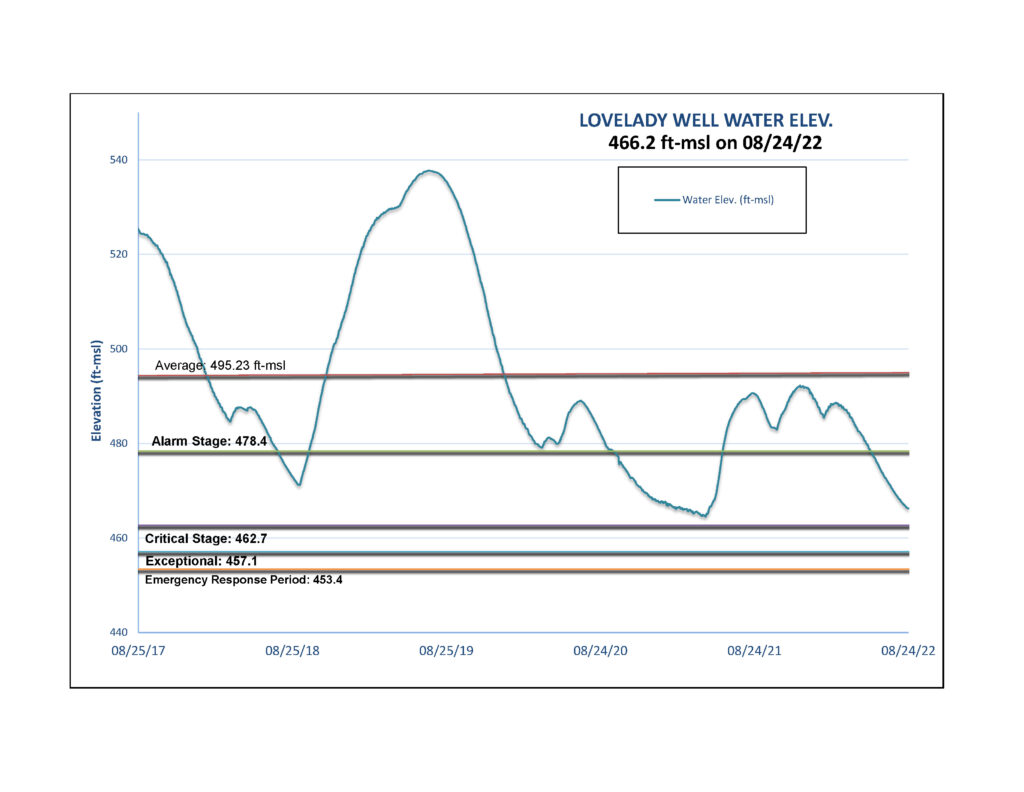 Trinity Aquifer Conditions
Below is the Borheim-Wentzel Trinity Monitor Well (Figure 6) and the Hays County Las Lomas Well (Figure 7). Both of these hydrographs are updated monthly.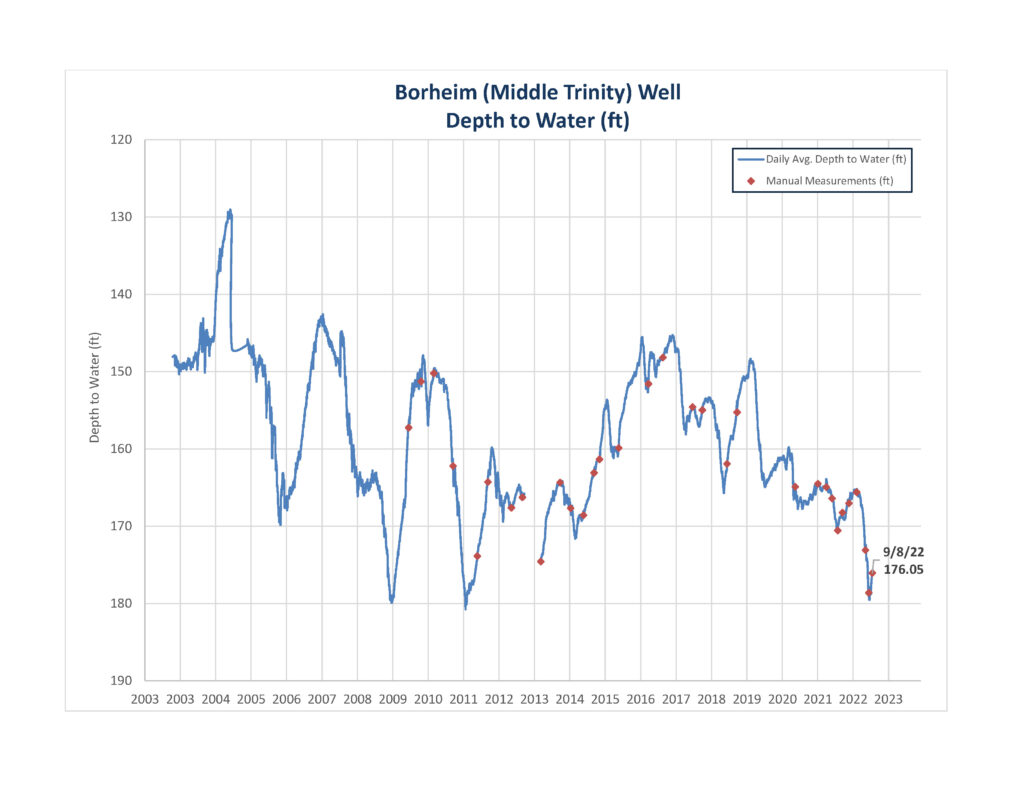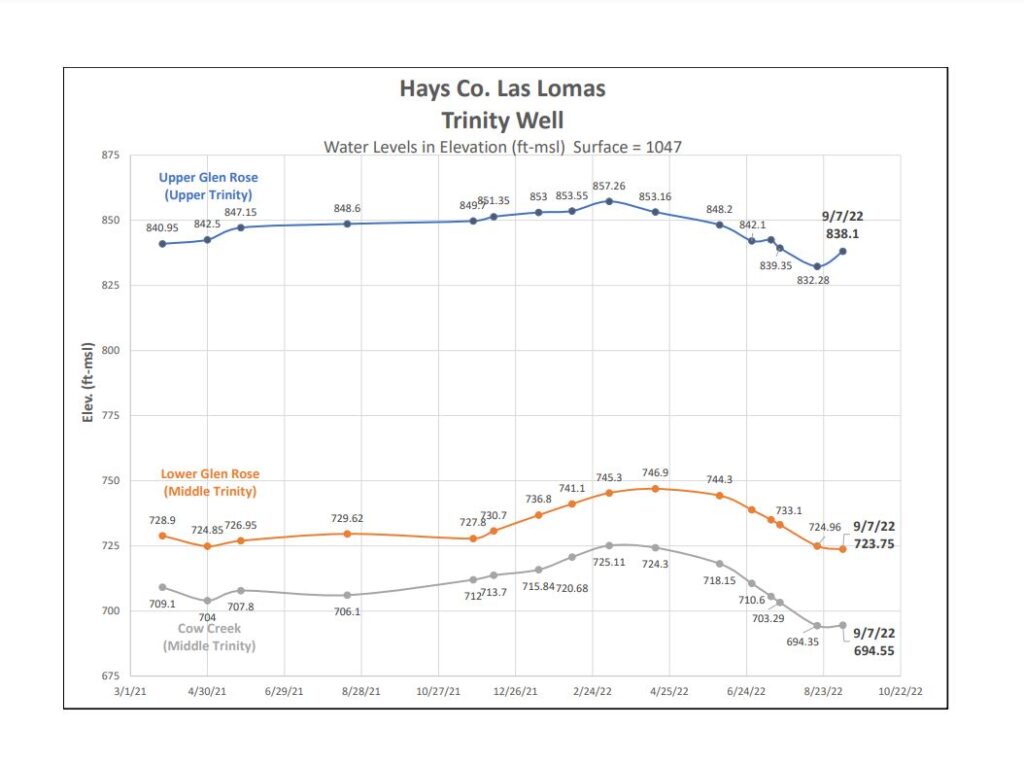 Austin/San Antonio Drought Monitor
The Drought Monitor focuses on broad-scale conditions. Local conditions may vary. For more information on the Drought Monitor, go to https://droughtmonitor.unl.edu/About.aspx.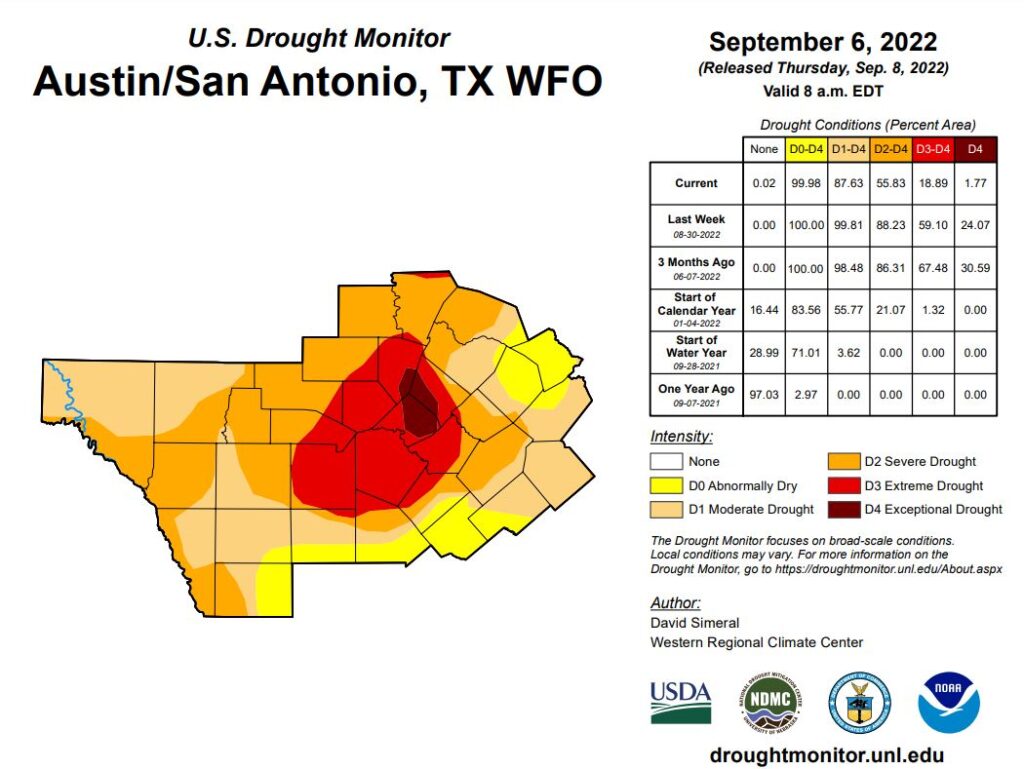 Frequently Asked Questions
Other Helpful Links:
BSEACD Drought Status
BSEACD Drought Blog
Edwards Aquifer Authority (EAA)
Lower Colorado River Authority (LCRA) Hydromat
Guadalupe-Blanco River Authority (GBRA) Hydromat
Texas Water Development Board (TWDB) Water Data Dashboard
United States Geological Survey (USGS) Drought Watch
Hays Trinity Groundwater Conservation District
Southwest Travis County Groundwater Conservation District
Wimberley Valley Watershed Association