District Receives Recognition from Texas Senate
In Senate Proclamation No. 242, the Senate recognized the Barton Springs/Edwards Aquifer Conservation District for its "longstanding commitment not only to preserving our aquifers, but also to conserving, protecting, recharging, and preventing waste of our groundwater."  The proclamation commends the District for its use of best available scientific knowledge to formulate the policies necessary to manage droughts, implement water usage restrictions, and protect the habitat of endangered species like the Barton Springs salamander and for its hard work and valuable service in ensuring that the people of Central Texas will have access to water for many generations to come.
The Board of Directors and staff are sincerely grateful for the commendation.  The proclamation and letter from the Vice Chair of the Senate Committee on Natural Resources and Economic Development, Senator Zaffirini, are framed and on display in the District headqua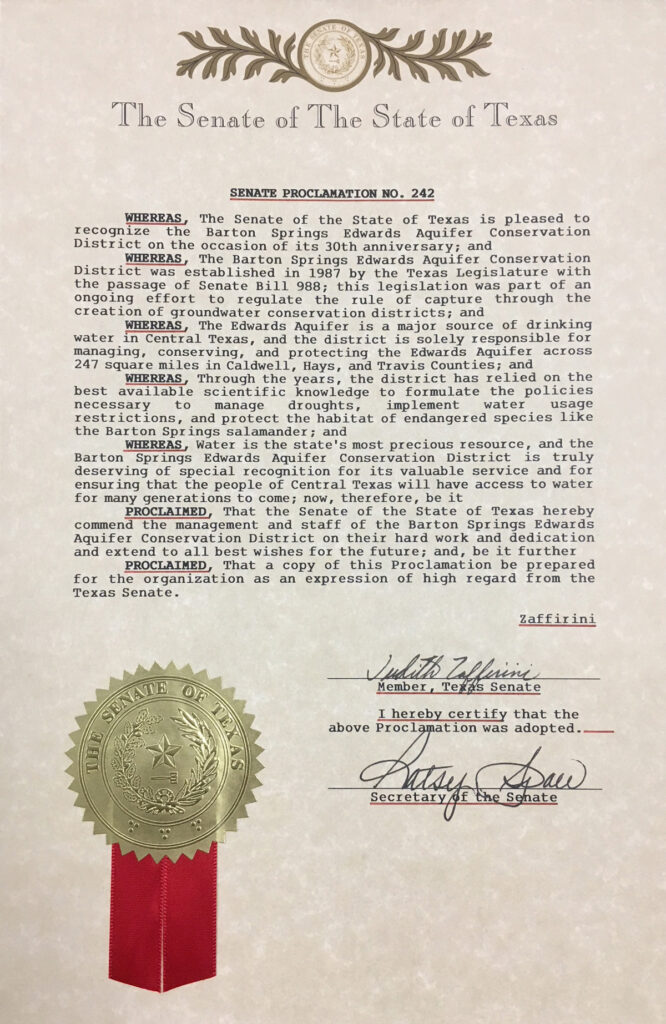 rters.