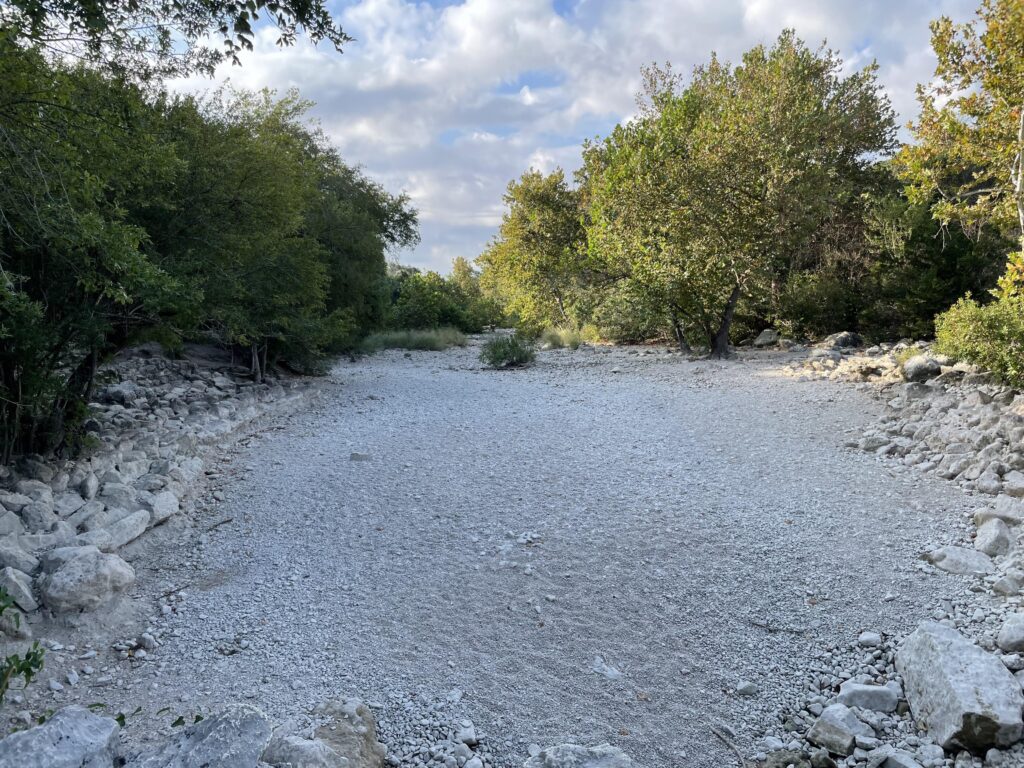 Dry riverbed of Barton Creek
 Record Heat for the Texas Hill Country
August has been a continuation of this summer's incredibly hot and dry conditions. According to KXAN, August 17, 2023 reached 110 degrees and tied for the third hottest day recorded in Austin history and the second-hottest day ever observed in the month of August. The area also experienced 45 consecutive 100-degree days, obliterating the previous record of 27 set in 2011. While this streak finally ended with help from Tropical Storm Harold, the Texas Hill Country is still experiencing above average temperatures with minimal chances of rain in the forecast. These conditions continue to deplete groundwater resources and require water conservation efforts by all in the District.
LCRA and the City of Austin declared Stage II Drought in mid-August after the combined contents of lakes Buchanan and Travis fell below 900,000 acre feet. Collectively, these lakes are at 44% capacity, and the last time they were at or above 100% full was in July 2019.
Minimal Rainfall and Relief
While Tropical Storm Harold provided drought relief to Corpus Christi and communities in its path by bringing up to 5.42 inches of rainfall, the bulk of the system remained south of the Barton Springs/Edwards Aquifer Conservation District (the District).
The District received varying amounts of rainfall from the storm system with as little as .04 inches in parts of Austin and as much as .42 inches in Buda and San Marcos (Figure 1). While it cooled the air temperature and provided some water for vegetation, this minimal amount of rainfall had little to no effect on the groundwater levels of the Trinity and Edwards aquifers.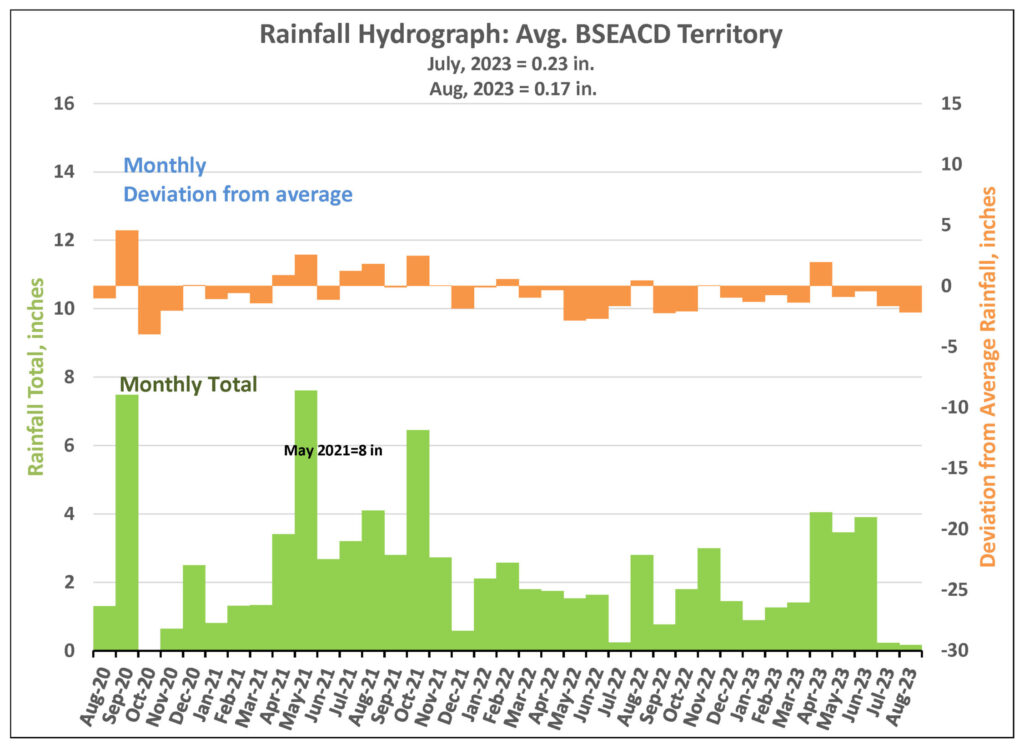 Figure 1. Monthly deviation from average and monthly total rainfall in BSEACD territory.
Barton Springs Flow
The most recent manual measurement of Barton Springs flow took place on August 24 and reported 17 cubic feet per second (cfs) (Figure 2). For daily measurements of Barton Springs discharge, the District has relied on data collected by a USGS gage since 1990. This information has been supplemented by manual measurements of spring flow conducted by the District and USGS to ensure accuracy and calibrate the gage.
While Barton Springs' average discharge since 1978 is 68 cubic feet per second (cfs), flow has been at or below 20 cfs since October 2022. This means there are few historical data points to effectively calibrate the gage during extremely low flow. This combined with City of Austin staff's recent activities managing the pool to protect the endangered Barton Springs and Austin blind salamanders, specifically over the last 60 days, has resulted in inaccuracies in the gage's data on spring discharge.
In response, the District will take more frequent manual measurements of Barton Springs discharge and use this information along with Lovelady monitor well groundwater levels to determine drought stages. For the latest manual flow measurement data and drought information, please visit www.bseacd.org/regulatory/droughtinformation. If you have any questions, feel free to contact the District office at 512-282-8441 or edu@bseacd.org.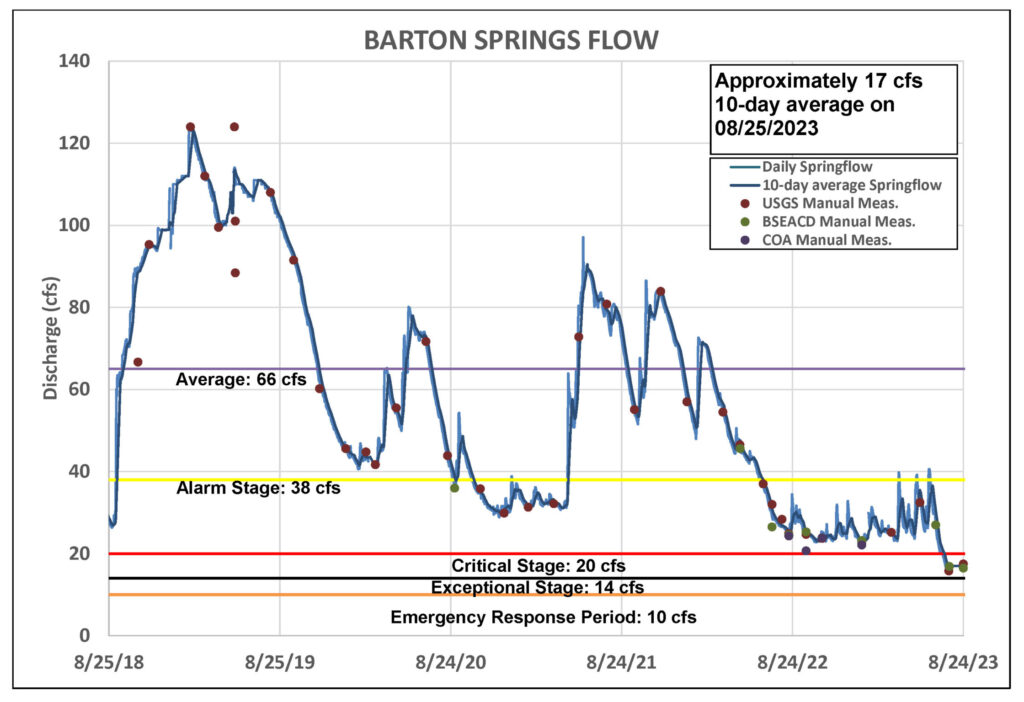 Figure 2. Barton Springs flow for the last five years.
Lovelady Monitor Well
The Lovelady monitor well initially crossed into Stage II Alarm Drought in May 2022 and then into Critical Stage III on October 17 (Figure 2). On August 25 of this year Lovelady had a level of 458.6 feet-mean sea level (ft-msl), which is 1.5 ft above Stage IV Exceptional Drought. Due to this very dry July and August, water levels in Lovelady have been in quick decline. With no rain, the Lovelady monitor well could cross into Stage IV Exceptional Drought this fall.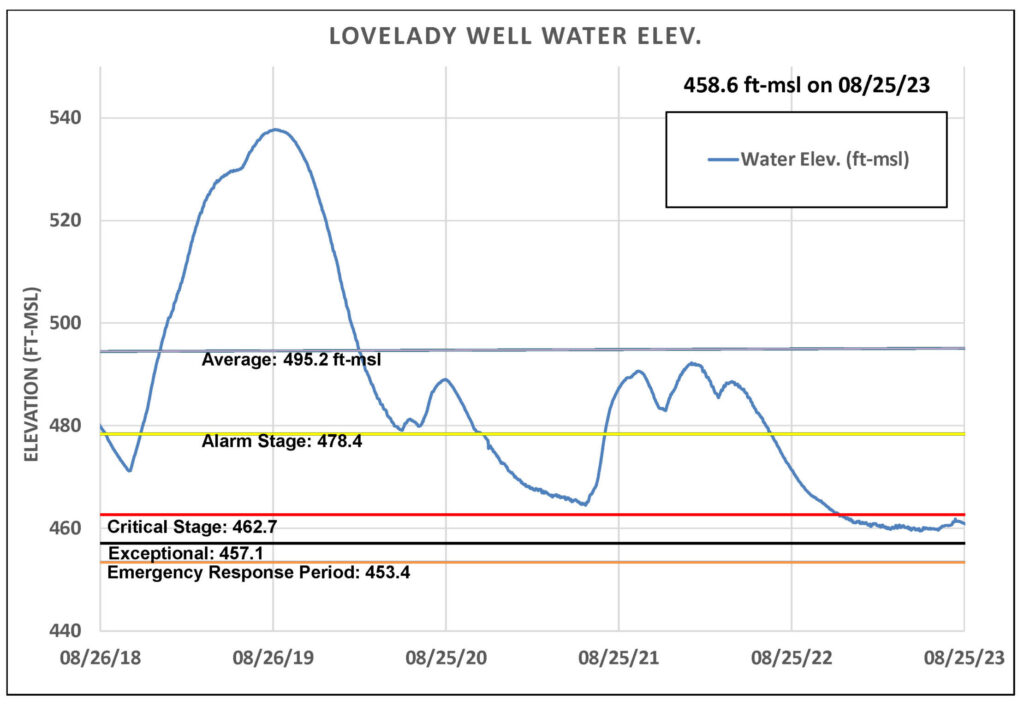 Figure 3. Lovelady monitor well water level elevation. 
Upper and Middle Trinity
Water levels in Trinity Aquifer monitor wells throughout the District have also continued to fall (Figure 4). In fact, the Borheim Middle Trinity (purple), located in Central Hays County, has shown its deepest level (191-ft depth to water) since recording began in 2003. The previous record low was 181-ft in 2011. The flow gauge at Jacob's Well spring has reported zero flow since late June while the Blanco River at Wimberley is reporting record low flows.
Due to these conditions, the District is carrying out a water level synoptic in September. This will involve measuring dozens of Trinity Aquifer wells within a set timeframe, which will provide an aquifer 'snapshot' to determine groundwater level and flow conditions. This will give us a better understanding of overall aquifer conditions during severe drought.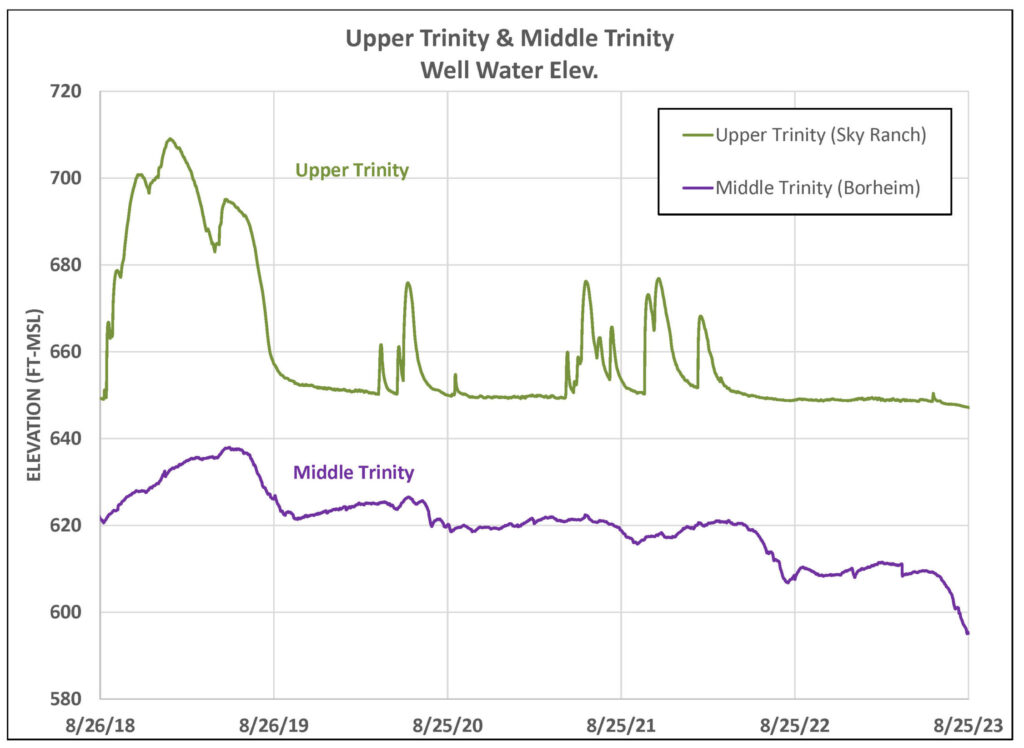 Figure 4. Water levels in an Upper Trinity well (green) and Middle Trinity well (purple).
Forecast and Conservation 
NOAA predicts the Texas Hill Country will continue to experience dry conditions and above average temperatures through fall. With the District currently in Stage III and Stage IV Exceptional Drought only a few cfs away, water conservation by community members in the District is more important now than ever. Groundwater utilization should be limited for essential indoor demands. End-users served by water utilities on groundwater wells, such as Creedmoor Maha Water Corp, Goforth Special Utility District, and Texas Water Utilities, are required to comply with their service provider's water use restrictions. Customers can contact their water utility provider for additional information.
The only way for the aquifers to recharge and end these drought conditions is long-term, significant, widespread rainfall across the aquifer recharge zones in the Texas Hill Country. Until this occurs, it's imperative that community members do their part by actively conserving water resources to minimize groundwater depletion and conserve surface water supplies. For additional information on the District's drought conditions and restrictions, visit www.bseacd.org/regulatory/droughtinformation.