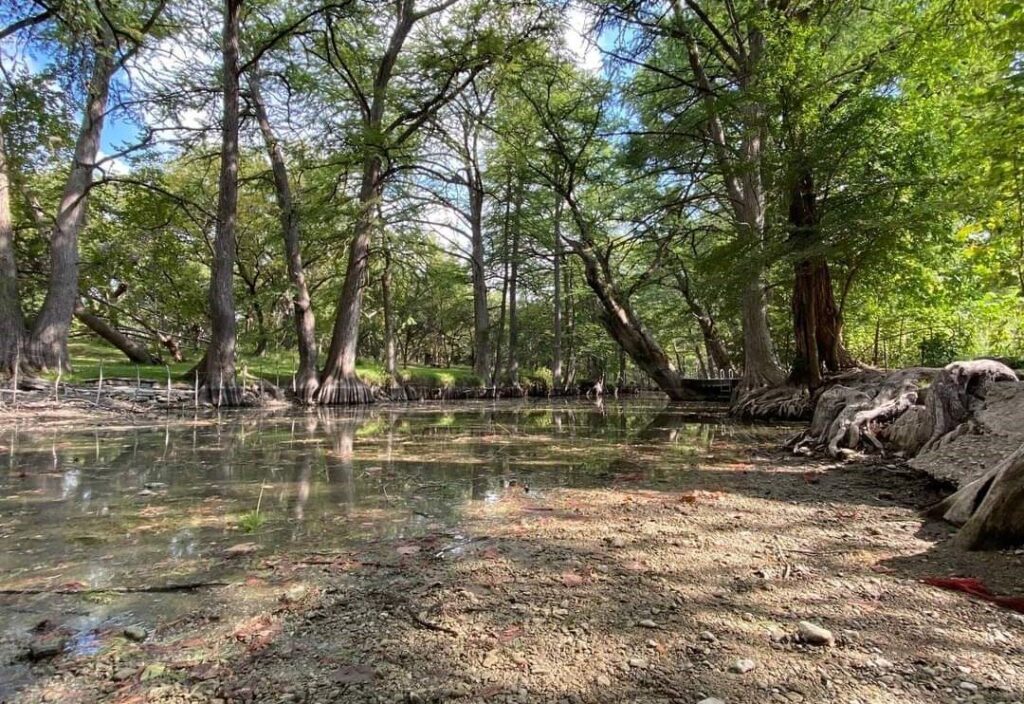 Blue Hole Regional Park on September 1, 2023. Photo by City of Wimberley Parks and Recreation Department.
It's been almost a year since the District declared Stage III Critical Drought on October 20, 2022. Since then, according to Texas Monthly, some impressive records have been set including the: 
Hottest July in recorded history (average temperature: 90.8 degrees)

 

Most consecutive days at or above 105 degrees (11)

 

Most consecutive days at or above 100 degrees (45)

 

Highest heat index ever reached (118 degrees, on June 21)

 
This culmination of extended heat (80 triple digit days in 2023 alone) and two years of below average rainfall (-22 inches total) has led to record setting low aquifer levels and spring flows. If current conditions continue, the District foresees entering Stage IV Exceptional Drought this fall.  
Rainfall 
Middle-of-September storms provided the District an average of 1" of rain. The Camp Mabry to ABIA region received about 1.3 inches, Buda to Wimberley recorded an average of 0.8 inches, and San Marcos got about 0.6 inches. While the rains were welcomed, they were quickly soaked up by the dry soil and provided very little actual recharge for the Edwards and Trinity aquifers.  
September is usually the fourth wettest month of the year with an average of 3.0″ of rainfall. This September is the fifth consecutive month we are below the monthly historical average.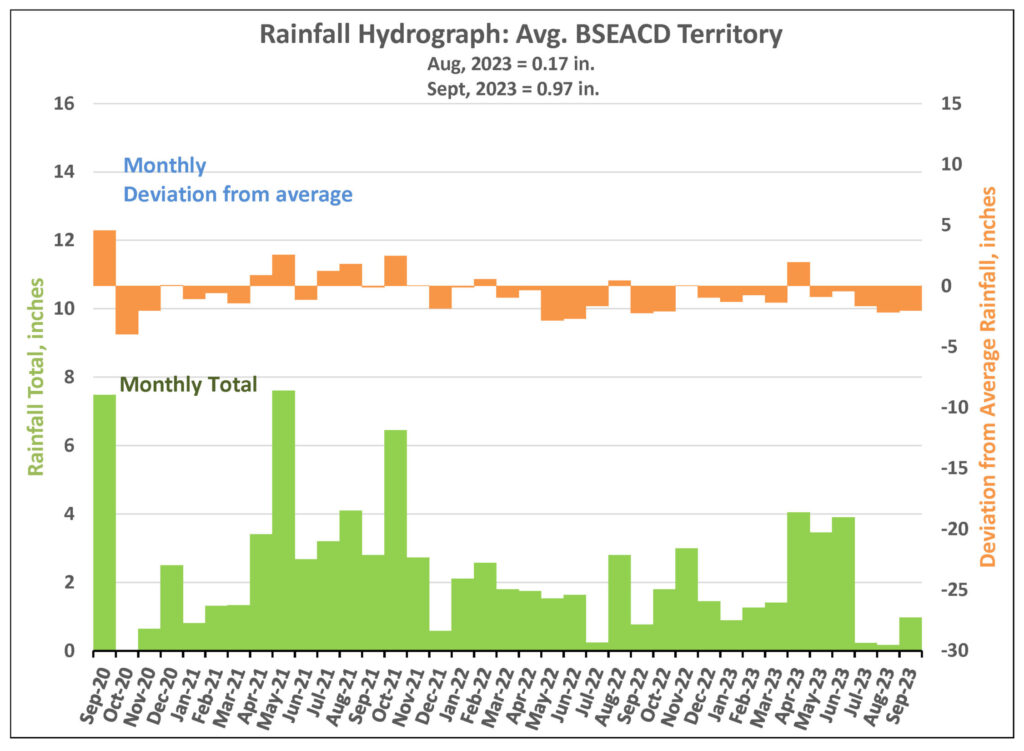 Figure 1. Monthly deviation from average and monthly total rainfall in BSEACD territory.
Barton Springs Discharge   
The most recent manual measurement of Barton Springs flow reported 17.5 cubic feet per second (cfs) on September 11 (Figure 2). Even with the small amount of recent rain, Barton Springs flow has likely shown only a subtle increase since the rainfall was spread out over a large area of the Edwards Aquifer recharge zone. District staff will confirm Barton Springs discharge with another manual measurement in early October.  
For the latest manual flow measurement data and drought information, please visit www.bseacd.org/regulatory/droughtinformation. If you have any questions, feel free to contact the District office at 512-282-8441 or edu@bseacd.org.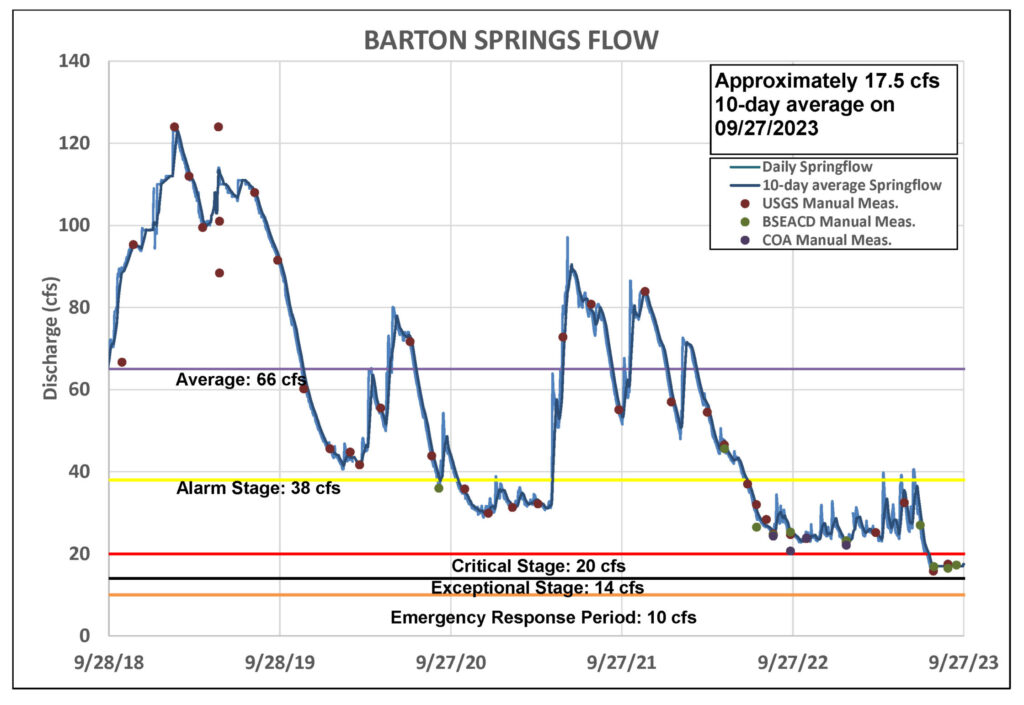 Figure 2. Barton Springs flow for the last five years.
Lovelady Monitor Well Groundwater Level  
The Lovelady monitor well initially crossed into Stage II Alarm Drought in May 2022 and then into Critical Stage III in October 2022 (Figure 3). Water levels in the Lovelady monitor well are less influenced by conduit flow and more indicative of diffuse flow, meaning it is less reactive to rainfall than Barton Springs flow. As seen in Figure 3, mid-September rainfall temporarily leveled out groundwater levels in Lovelady.  
As of September 27 of this year, Lovelady had a level of 457.5 feet-mean sea level (ft-msl), which is only 0.4 feet above the Stage IV Exceptional Drought threshold. Due to this very dry summer, water levels in Lovelady have been in quick decline. With no significant rain, the Lovelady monitor well could cross into Stage IV Exceptional Drought in the coming weeks.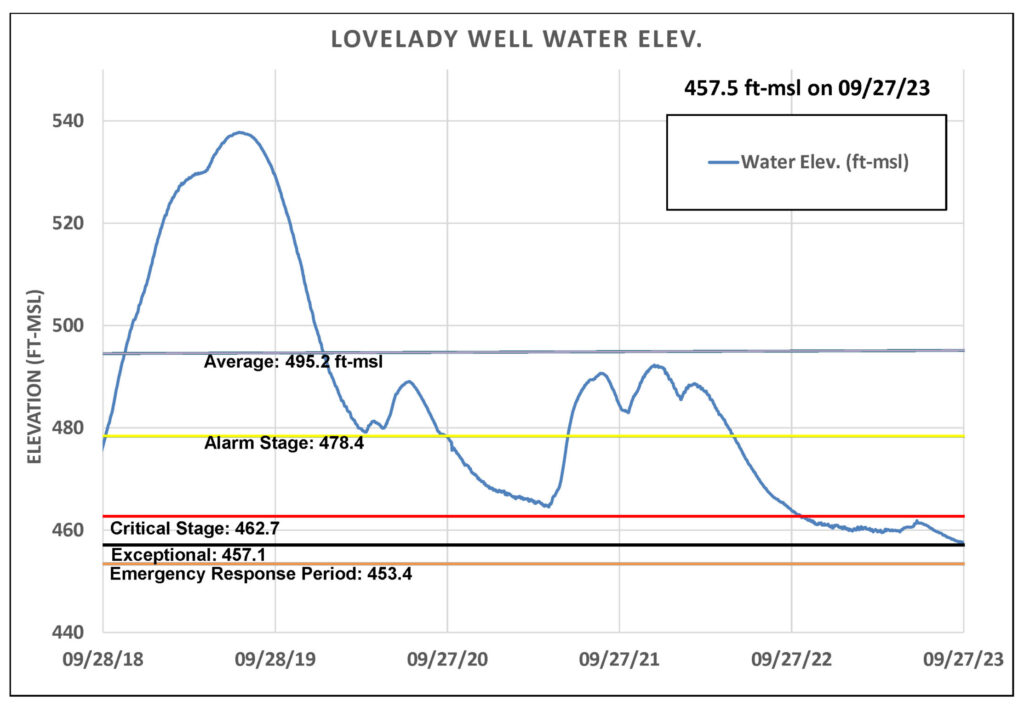 Figure 3. Lovelady monitor well water level elevation over the last five years. 
Trinity Well Water Elevation  
In response to September rainfall, water levels in the Upper Trinity Aquifer (green) temporarily leveled off while the Middle Trinity (purple) showed a positive response (Figure 4). District staff are completing field visits to measure dozens of Trinity Aquifer wells this September. This data will be analyzed to give us a better understanding of overall aquifer conditions during severe drought. 
The flow gauge at Jacob's Well spring has reported zero flow since late June while the Blanco River at Wimberley showed a subtle increase in flow after this month's rains.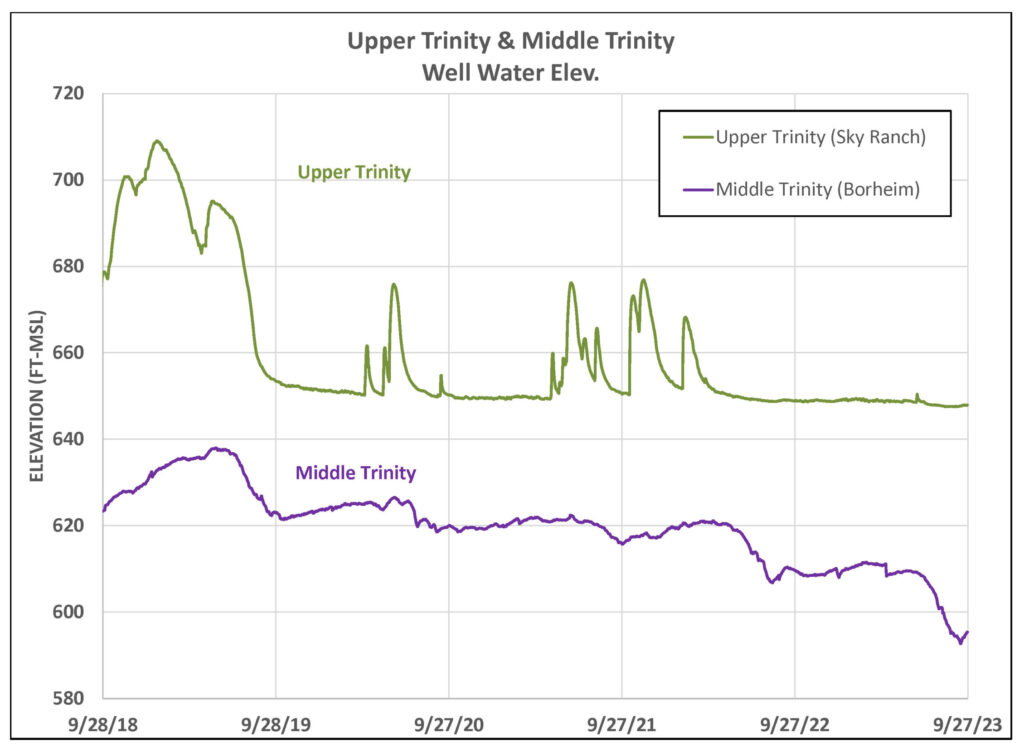 Figure 4. Water levels in an Upper Trinity well (green) and Middle Trinity well (purple) over the last five years. 
Highland Lakes 
Highland Lake levels continue to decline also. LCRA reports Lake Travis is 37% full and Lake Buchanan is at 46%. Austin Water remains in Stage II drought with just under 800,000 acre-feet (a-f) of water in these lakes combined. The City of Austin will only enter Stage III drought once the total storage falls below 600,000 a-f. 
Forecast and Conservation  
On September 21, NOAA released its Winter 2023-2024 forecast that predicts above average precipitation this winter in Texas. The agency also said there's a 95% chance El Niño will last through early 2024 meaning we could see wetter winter storms. 
As a reminder, even with the rain we've received this month, the District remains in critical drought. It's important for permittees to meet their reduction requirements and, if relevant, educate end-users on how to conserve water resources. If you're a water supply company and would like to collaborate with the District to create drought-related communications for your customers, please email Shay Hlavaty at shlavaty@bseacd.org.