2022 Kent S. Butler Memorial Groundwater Stewardship Scholarship Essay Contest – Application Deadline is April 20, 2022
2022 Kent S. Butler Memorial Groundwater Stewardship Scholarship Essay Contest
Application Deadline: April 20, 2022
Each year essays are scored by an independent judging panel, and the highest-scoring authors are selected to receive a $2,500 scholarship to the college, community college, or training institution of their choice.
Essays must generally discuss groundwater issues, which may include but are not limited to:
non-point source pollution
pollution prevention
water conservation
hydrogeology
While essays must focus on groundwater issues, applicants do not have to be planning a career path in a water-related field.
The essay contest is open to high school juniors, seniors, and immediate graduates. Students must reside in one of the eight school districts overlapping the District boundary. These eight independent school districts are: Austin, Del Valle, Dripping Springs, Eanes, Hays Consolidated, Lockhart, San Marcos Consolidated, and Wimberley.
2022 Groundwater Essay Contest Application Form (pdf) and Rules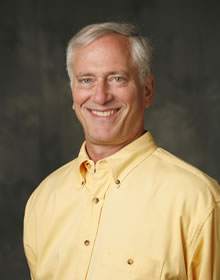 As it mentions in the rules above, Please email your statement of purpose, high school transcript, essay submission, and this application to edu@bseacd.org with the subject line 'Scholarship Contest'. Applications must be emailed by 5:00 p.m. on Wednesday, April 20, 2022.
The District's college scholarship is dedicated as a memorial scholarship honoring one of Austin's most influential environmental planners, Kent Butler. Dr. Butler specialized in bringing science and policy together. He encouraged open conversation, collaboration, and participation from all perspectives. The Kent S. Butler Groundwater Stewardship Scholarship Essay Contest increases the awareness of groundwater issues by rewarding high school students for high quality research and writing. The $2,500 scholarship can be applied toward tuition for any college, community college, or training institution. A panel of independent judges reviews all essays and score them based on content, accuracy of information, originality, grammar, quality of research, and style. The judges represent a cross-section of skills and expertise.