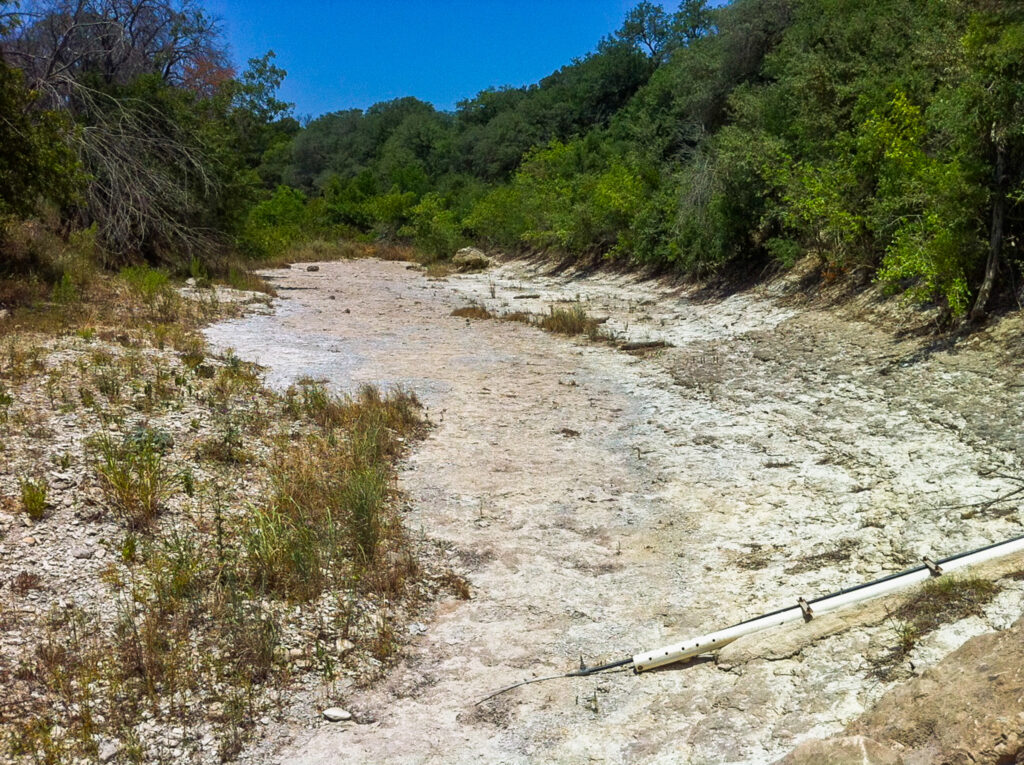 2023 Rainfall So Far
We're halfway through the year, and while April and May rains provided much-needed recharge to the Edwards and Trinity aquifers, we remain in Stage III Critical Drought. This was initially declared on October 20, 2022, when the Barton Springs/Edwards Aquifer Conservation District (BSEACD) Lovelady monitor well passed below the Stage III threshold on October 17, 2022.
This April delivered 4 to 5 inches of rain across the District, about 2 inches above the monthly historical average (Figure 1). This makes April the first month with above-average rainfall in the area since November 2022. May provided 3.6 inches of rain, just under the historical monthly average of 4.4 inches. It's rained 3.9 inches in June, about a half-inch below its historical average. So far in 2023, we have received 15 inches of rain overall, which is 2.7 inches short of the District's annual historical average.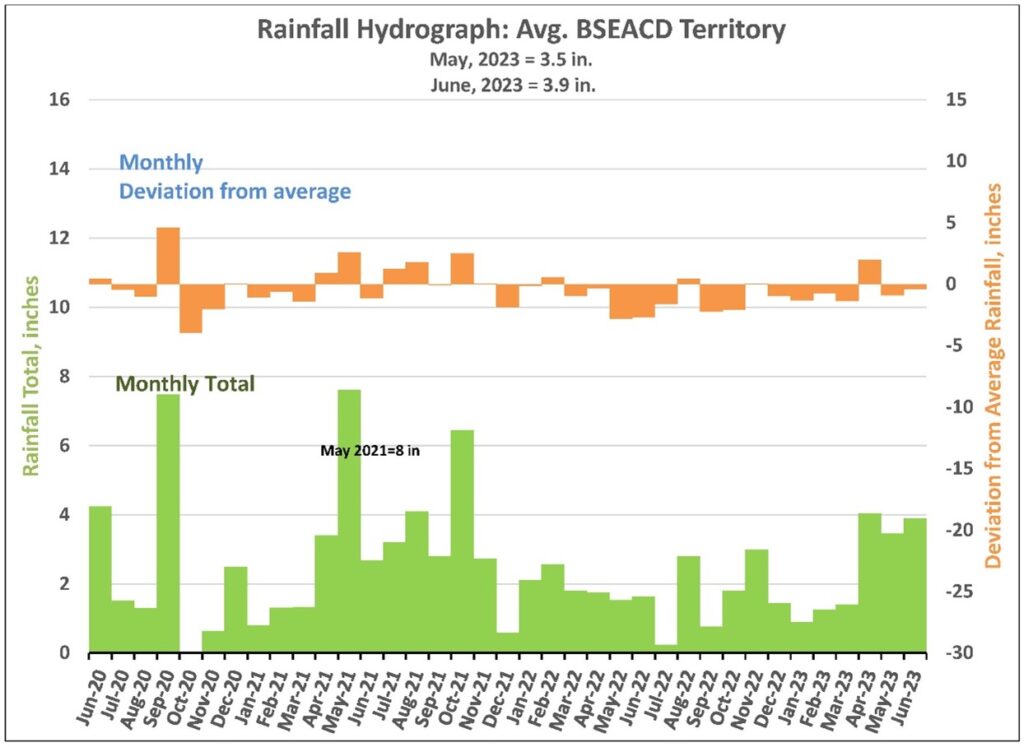 Figure 1. Monthly deviation from average and monthly total rainfall in BSEACD territory.
Monitor Wells and Drought Status
The Lovelady monitor well initially crossed into Stage II Alarm Drought on May 26, 2022 and then into Stage III on October 17. On June 28 of this year Lovelady had a level of 461.4 feet-mean sea level (ft-msl), which is 1.3 ft below the Stage III threshold and 4.3 ft above Stage IV Exceptional Drought as seen in Figure 2 below. Due to the April and May rains, water levels have risen 1.8 ft since May 15, the first increase of more than one foot since late March 2022. June rainfall helped maintain groundwater levels and kept Lovelady above the Stage IV threshold.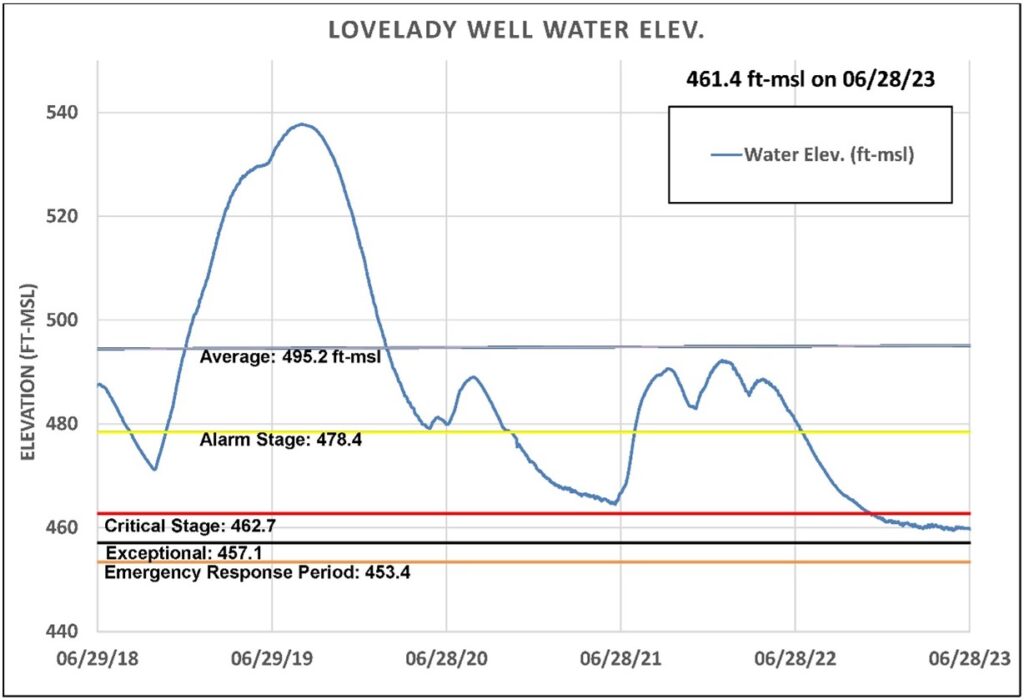 Figure 2. Lovelady monitor well water-level elevation.
Barton Springs entered Stage II in June 2022. On June 28, 2023 Barton Springs' 10-day average flow was 30 cubic feet/second (cfs) as seen in Figure 3. The Stage III threshold is 20 cfs, which we have avoided reaching due to recent small, but consistent, rains.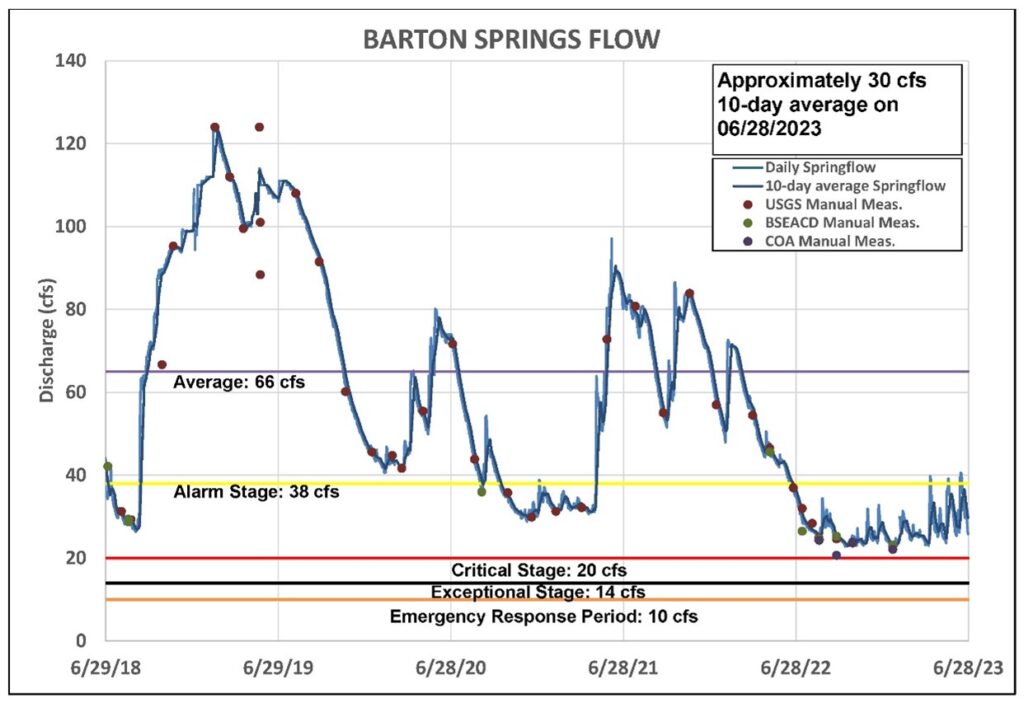 Figure 3. Barton Springs flow.
Trinity Aquifer levels remain in a holding pattern without significant increases or decreases since early spring as seen in Figure 4. Rains restored some minimal flow at Jacob's Well and the Blanco River in early June. However, on June 19 Jacob's Well returned to a status of no flow.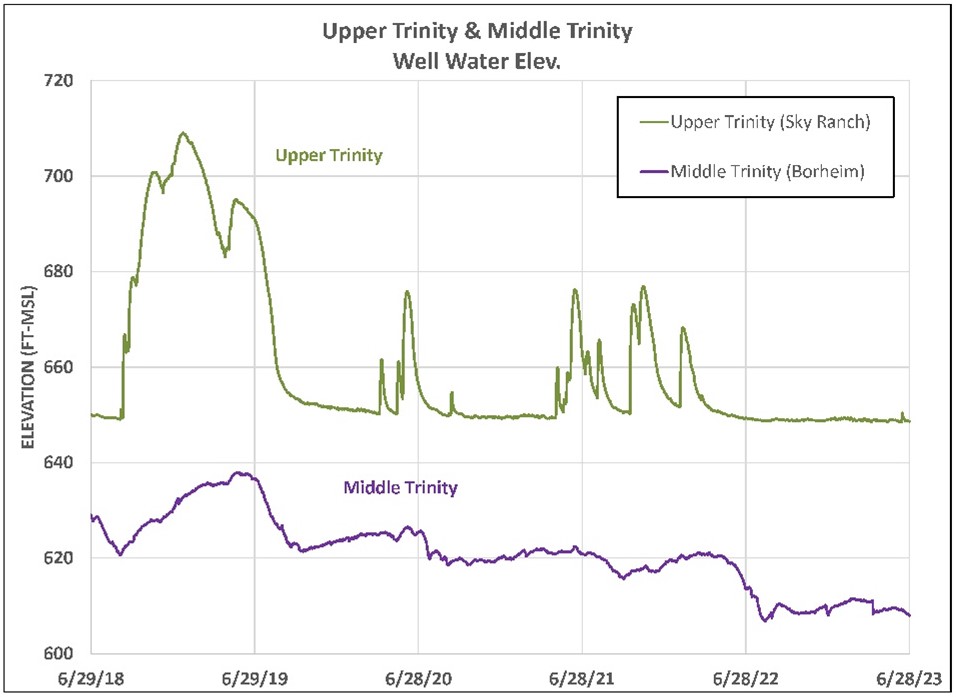 Figure 4. Water levels in an Upper Trinity well (green) and Middle Trinity well (purple).
Current and Predicted Conditions
We are closing out the wettest months of the year (typically March through June) and have seen some improvement compared to 2022. April through June of last year provided just 5 inches of rainfall throughout the District. This year we've received more than double that amount with a total of 11.4 inches. While Memorial Day weekend has historically produced big rains and notable floods across Central Texas, the drought buster we desperately need in 2023 has yet to materialize, and groundwater levels and spring flow remain alarmingly low. This is concerning as we enter summer and the beginning of the low-rain/high-water-use period in the Hill Country.
On a global climatic scale, the National Oceanic and Atmospheric Administration (NOAA) Climate Prediction Center is observing several weather phenomena and their potential impacts, including El Niño and the beginning of hurricane season.
On June 8 NOAA declared that El Niño conditions have developed and are likely to persist (greater than 56% chance) into the winter (Figure 5). This could mean more average or above-average rainfall conditions in the months to come, which would bolster against the usual Texas summer dryness. This would be critical for staving off an unprecedented descent into Stage IV Exceptional Drought, which has been, and continues to be, an expected consequence of slowing spring flow and water level declines.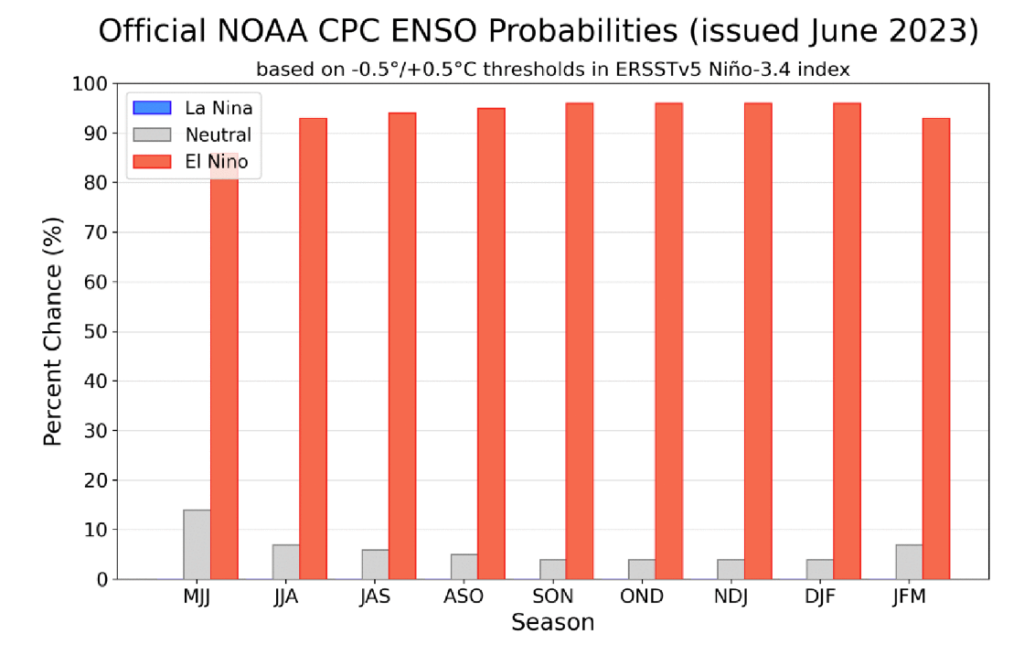 Figure 5. Official probabilities for the Nino 3.4 sea surface temperature index. Figure updated June 8, 2023.
We continue to be in a long pattern of below-average rainfall and spring flow, which elevates our need to come together to protect groundwater supplies and the overall health of our creeks and rivers. Even with some potential relief on the horizon, we should continue our collective conservation efforts to contribute to a stronger recovery from this long period of drought in the Texas Hill Country.